Home
> Our Company > About Us
ABOUT US
Why Choose FOUNDATIONS ON THE LEVEL
No two foundations are the same, and since FOUNDATIONS ON THE LEVEL values the investment of your home, we offer the personalized and quality service that you deserve. Whether you are facing a minor foundation crack or complete structural failure, we are here to help every step of the way. From the initial inspection to the completion of the project, you will find our team professional, timely, and easy to communicate with. We are the foundation repair experts in Southern California serving San Diego County and Orange County.
A Letter From The Owner
My experience with foundations began in 1980 on Fire Island installing 40' Pole Piers deep into the sand for new beach house foundations.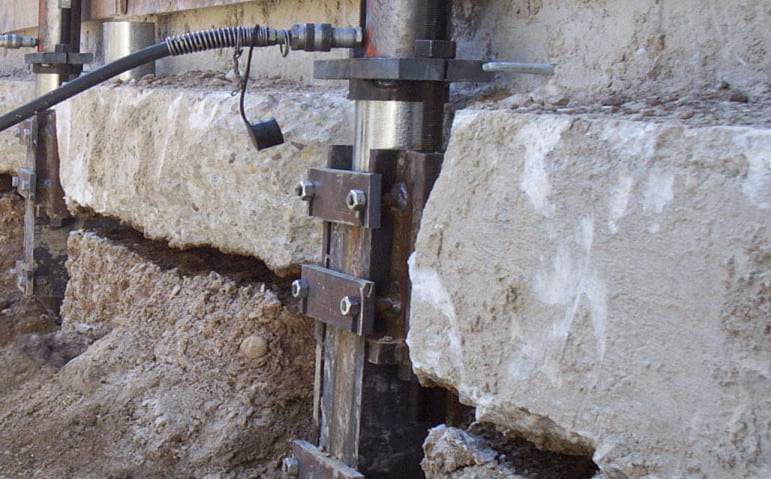 After moving to California in 2000, I began designing projects and installing piers to re-level residential and commercial buildings.
I ran the project to re-level the DoubleTree Hotel in Berkley, California. This was a massive project, 258 piers were installed 26 stories deep to lift the three-story hotel 18' out of the ground. The project was successful and completed without a hitch. These experiences prove valuable when designing solutions for your foundation.
We install the best pier systems manufactured by Earth Contact Products, the leader in the industry. We have the latest technologies for stitching Slab Cracks using Fortress Carbon Fiber Staples and Rocklin Epoxy Systems to weld the crack closed.
I will complete a thorough inspection of your foundation and design a solution to mitigate the foundation failure. I am responsible for every project and we promise to meet all of your expectations.
- Peter Zoschak Jr.
Experienced and Reliable Contractors for Foundation Repair, Concrete Leveling, Retaining Wall Repair, and More
Regardless of what kind of foundation problems you are having, FOUNDATIONS ON THE LEVEL can help. We have expert solutions for retaining wall failure, cracked walls, and concrete and slab leveling. We will inspect your foundation and create a customized plan for your specific needs.
Since the commencement of our company, we have been committed to providing superior workmanship and customer service. Our installers are certified and continue learning and training to stay up-to-date on all of the current products, technologies, and structural support solutions. We are equipped with the most advanced products and solutions for foundation repair and structural support on the market. Don't wait any longer, get started with your quote today! Estimates and inspections are free for property owners.
CALIFORNIA STATE LICENSE #970526
CONTRACTORS LICENSE BOND #04-WB072857
CONTRACTORS GENERAL LIABILITY INS #0100076409
WORKERS COMPENSATION INS #9088991