Home > Services > Retaining Walls
RETAINING WALLS SAN DIEGO
A retaining wall can not only make your place look better, but it can help protect your home, business, and property. A retaining wall keeps the soil from sliding downhill. A hill can move for a variety of reasons such as construction, earthquakes, erosion, and more. FOUNDATIONS ON THE LEVEL can build you a retaining wall or repair your existing one.
How To Prevent Retaining Wall Failure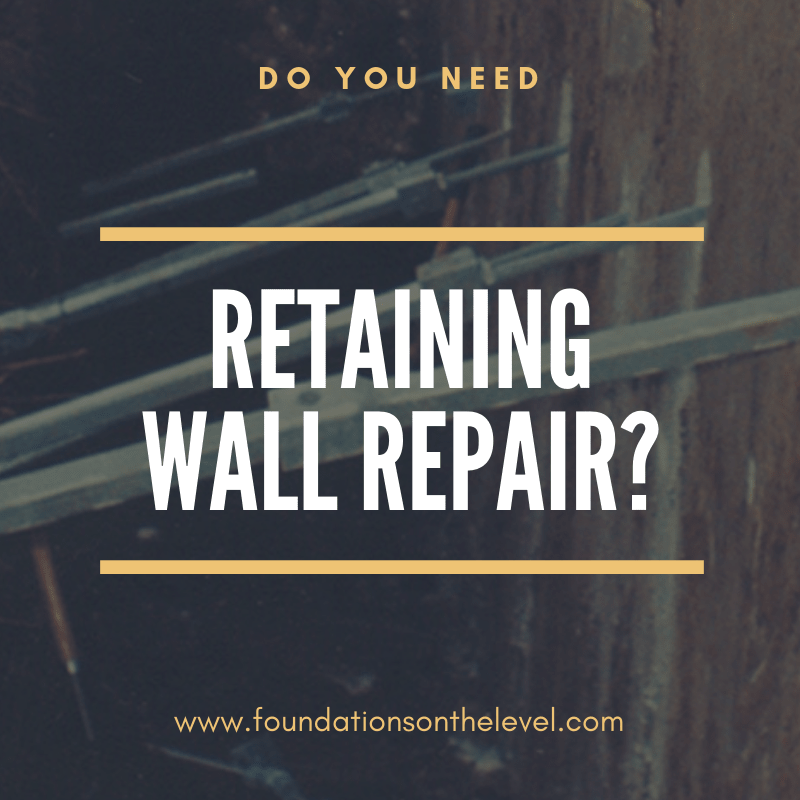 If you have a retaining wall on your Southern California property, it is important to take proper care of it to prevent failure. Here are a few quick tips to keep your retaining wall strong and stable:
1. Replace the soil with gravel. The soil is prone to expansion when it gets wet. This will create hydraulic pressure against your retaining wall and can cause it to lean and eventually fall or crack. Surrounding your retaining wall with gravel will allow for proper drainage when water is present.
2. Install a drain tile. By installing a drain tile, you can reduce water levels around your retaining wall and keep it safe from water damage and pressure.
3. Prevent blow out failure. When too much soil is added on top of the retaining wall, it causes the wall to lean forward and eventually it will fall. If you have a heavy load of soil, we can install helical tiebacks to strengthen your retaining wall.
Retaining Wall Repair San Diego & Orange County
Has your California retaining wall already experienced damage? Many times, retaining walls will fail due to frost heave damage. This can occur when the water around the wall freezes and expands, pushing the wall over. No matter what type of failure your San Diego retaining wall has experienced, FOUNDATIONS ON THE LEVEL has solutions to fix it.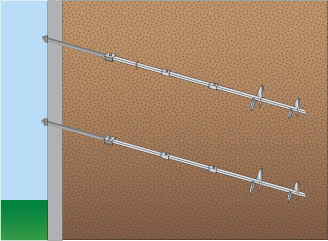 We can use helical tiebacks to pull back and add strength to leaning retaining walls. These tiebacks can be installed into retained soil with our portable and lightweight drilling equipment. Once the tiebacks retain the right capacity ratio of the soil strength, they are tensioned and put in place. Some advantages of using this process include:
Helical tiebacks offer immense strength and capacity to stabilize a retaining wall
The product is unaffected by weather conditions during installation and after
No need for curing time or cleanup after installation is complete
Quick and simple installation process
Tiebacks can be extracted for future project use
If you need retaining wall repair and support in San Diego County or Orange County, California, be sure to call FOUNDATIONS ON THE LEVEL today. We offer free estimates and reports to home and business owners.